12 different shells and 2 fiberglass launch tubes in each pack.
Effects include:
1) Brocade and Crackling


7) Red Green Wave and Crackling

2) Brocade and Red Peony



8) Red Peony and Sky Blue Peony

3)

Red Wave and Crackling



9) Red Peony and White Strobe

4) Brocade and White Strobe



10)

Brocade and Crackling Chrysanthemum

5) Green Peony and Gold Glitter



11) Sky Blue Peony and Gold Crackling Peony

6) Purple Peony and Lemon


12) Purple Green Peony and Crackling
This product will ship as fireworks. For most states fireworks orders of $500 or more receive free shipping. Orders under $500 incur a minimum shipping charge of $175. Washington state fireworks orders over $750 receive free shipping. A minimum shipping charge of $199 will apply to WA orders under $750.
Learn more about fireworks shipping on our shipping page.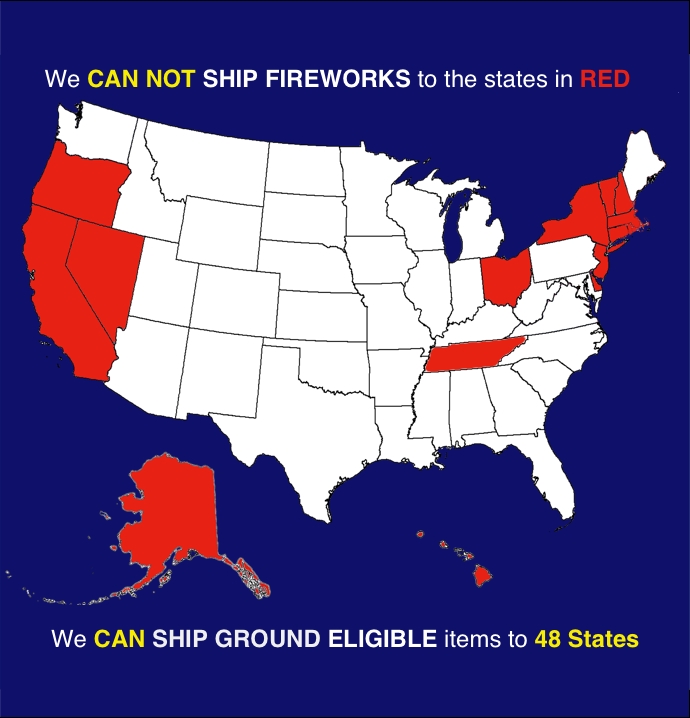 You May Also Like: