9 Shot - These pro grade breaks are huge! Brocade chrysanthemums with red tips, brocade with strobe and brocade with crackle in a repeating sequence. The last two fire together.
This product will ship as fireworks. For most states fireworks orders of $500 or more receive free shipping. Orders under $500 incur a minimum shipping charge of $175. Washington state fireworks orders over $750 receive free shipping. A minimum shipping charge of $199 will apply to WA orders under $750.
Learn more about fireworks shipping on our shipping page.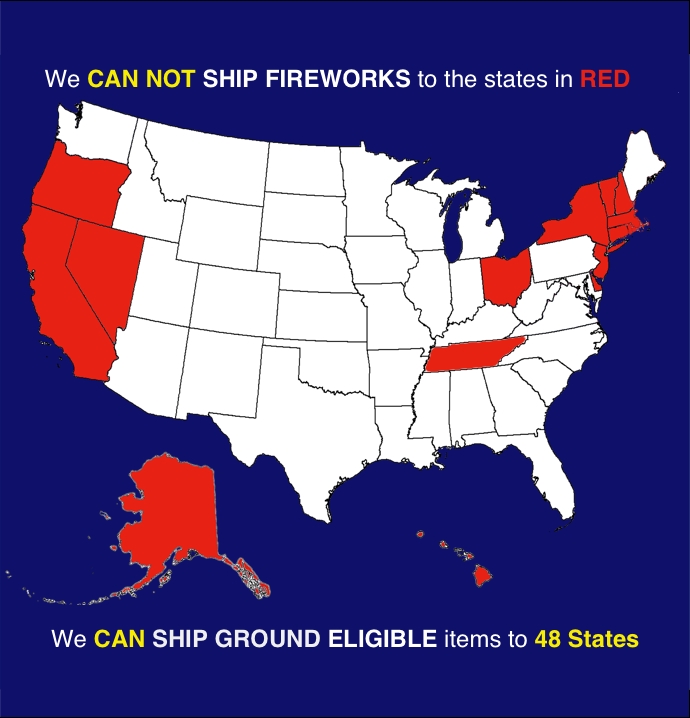 You May Also Like: